Here is a clutch bag I made out of an old reference book In my first year of college. I found the book on my local second hand market. I have a habit of buying loads of old book (the smell, the feel the colour, mmm) but I wanted to do something really nice with this one, so I hollowed it out, added compartments and used an old belt to fasten it up.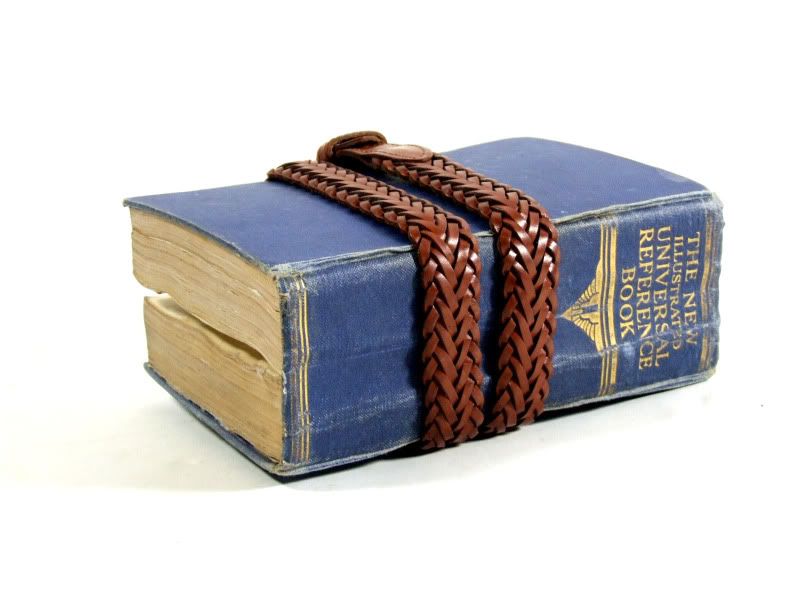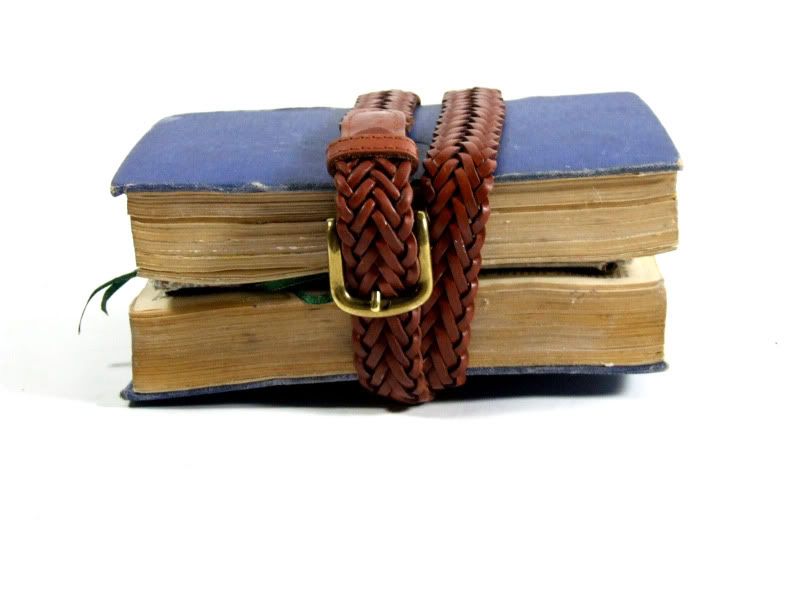 It took ages to hollow out because I used a hammer and chisel and it hurt, it really hurt, I had blisters the size of plums afterwards. It's all held together with nails, wire, glue, blood, sweat and pure willpower.
The hinges are made from old playing cards (another excellent market find) and the panels inside were created by myself, then scanned and printed onto calico.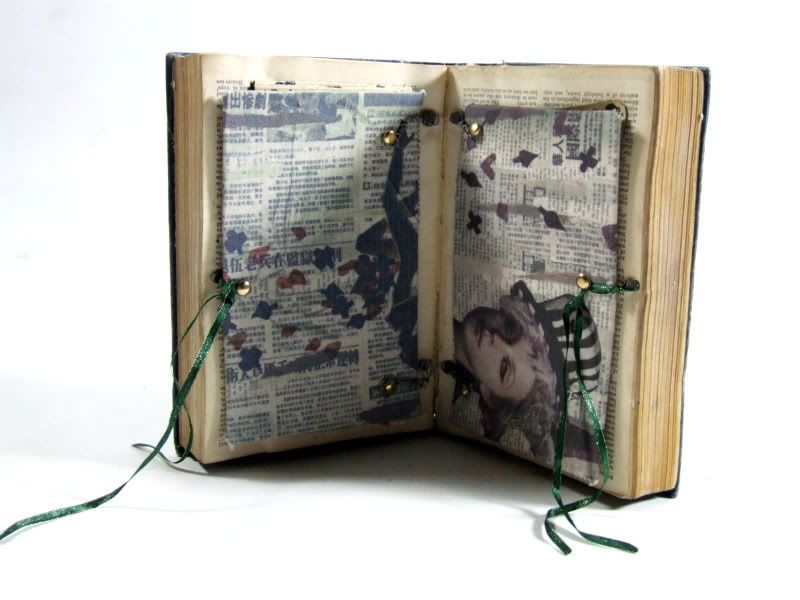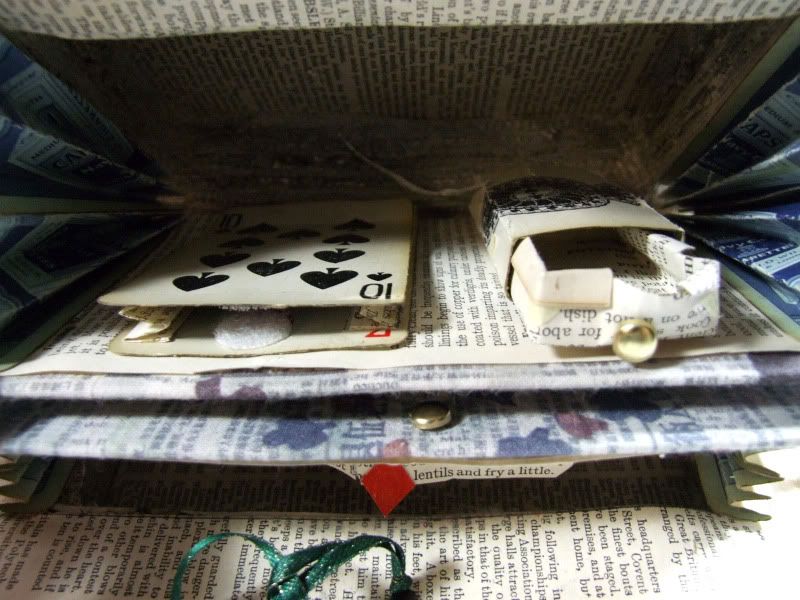 I also used Chinese newspaper, matchboxes, drawing pins and ribbon.
I'm really proud of this so posting it on the internet is a bit scary, it's the first time i've ever posted my own work anywhere, eep!